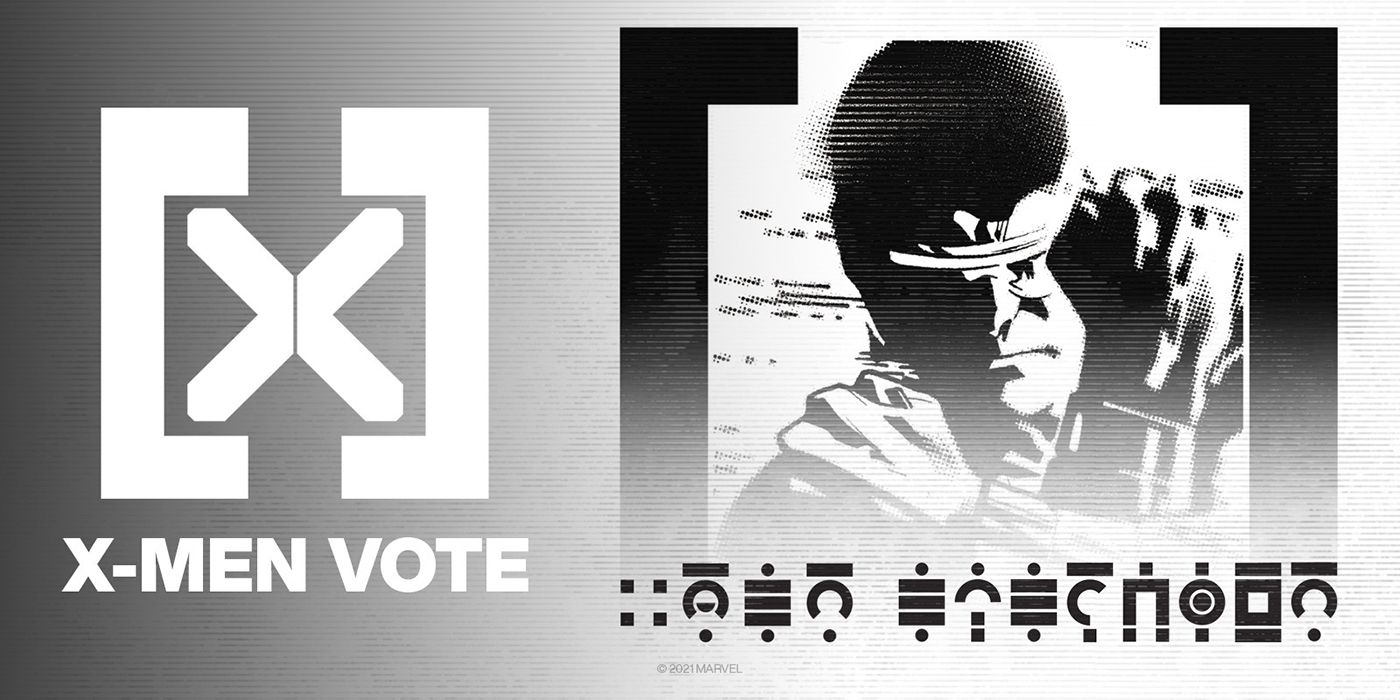 The X-Men are encouraging fans to let their voices be heard in the upcoming fan vote to select the final member of the first X-Men team of the Krakoan era. Ten mutants are on the final ballot, with Marvel releasing graphic cards to support fan campaigns.
The character and "I Voted" cards each feature one of the ten X-Men fans can vote on by going to marvel.com/xmenvote. Fans can cast their votes for Banshee, Polaris, Forge, Boom-Boom, Tempo, Cannonball, Sunspot, Strong Guy, Marrow and Armor.
RELATED: Way of X: Nightcrawler Takes the Lead on a New X-Men Team
You can take a look at the ten X-Men below, and share your vote and campaign for your favorite X-Men using the hashtag #XMenVote on social media. Marvel promises to provide readers with regular updates on the Krakoan polls through its social media channels.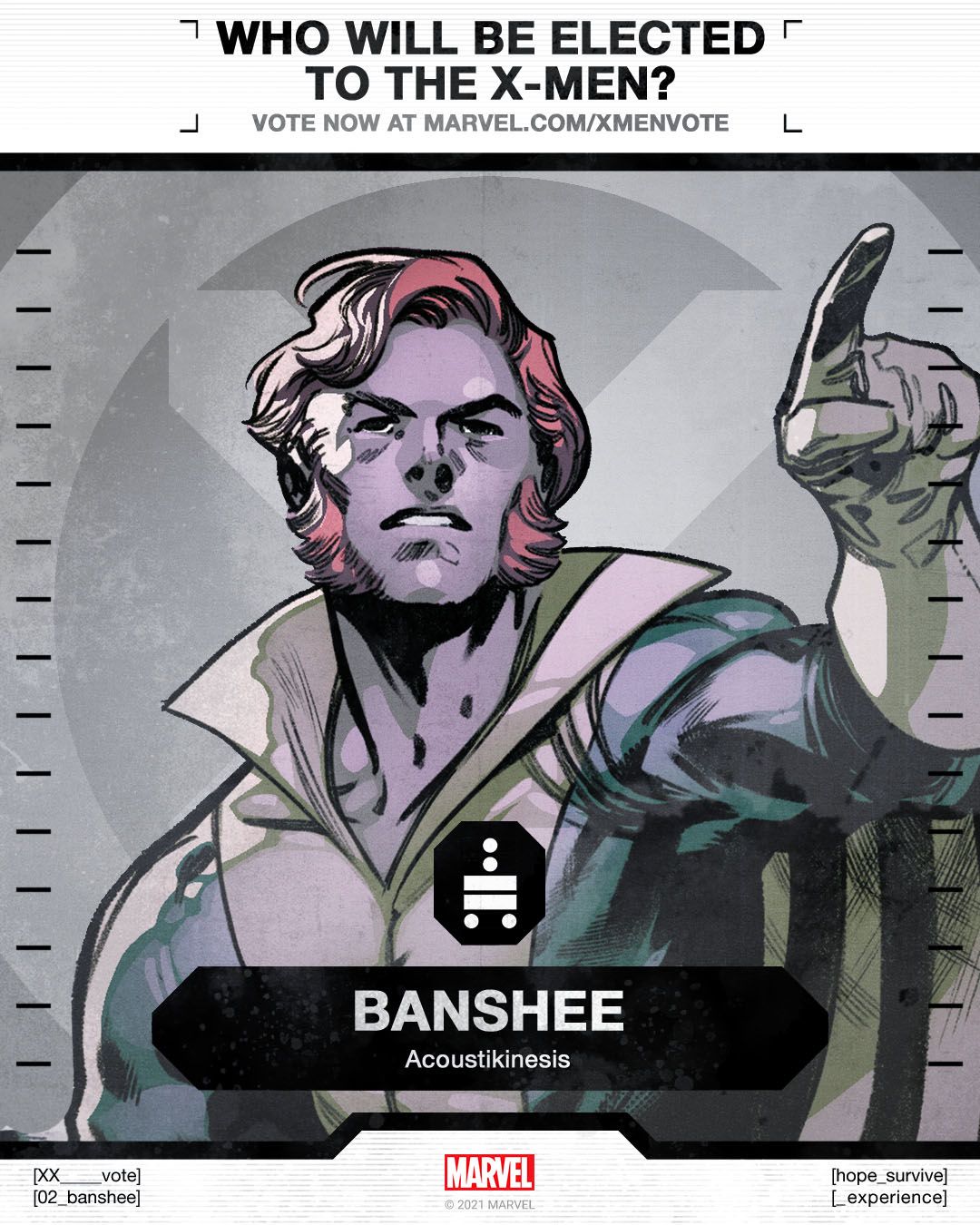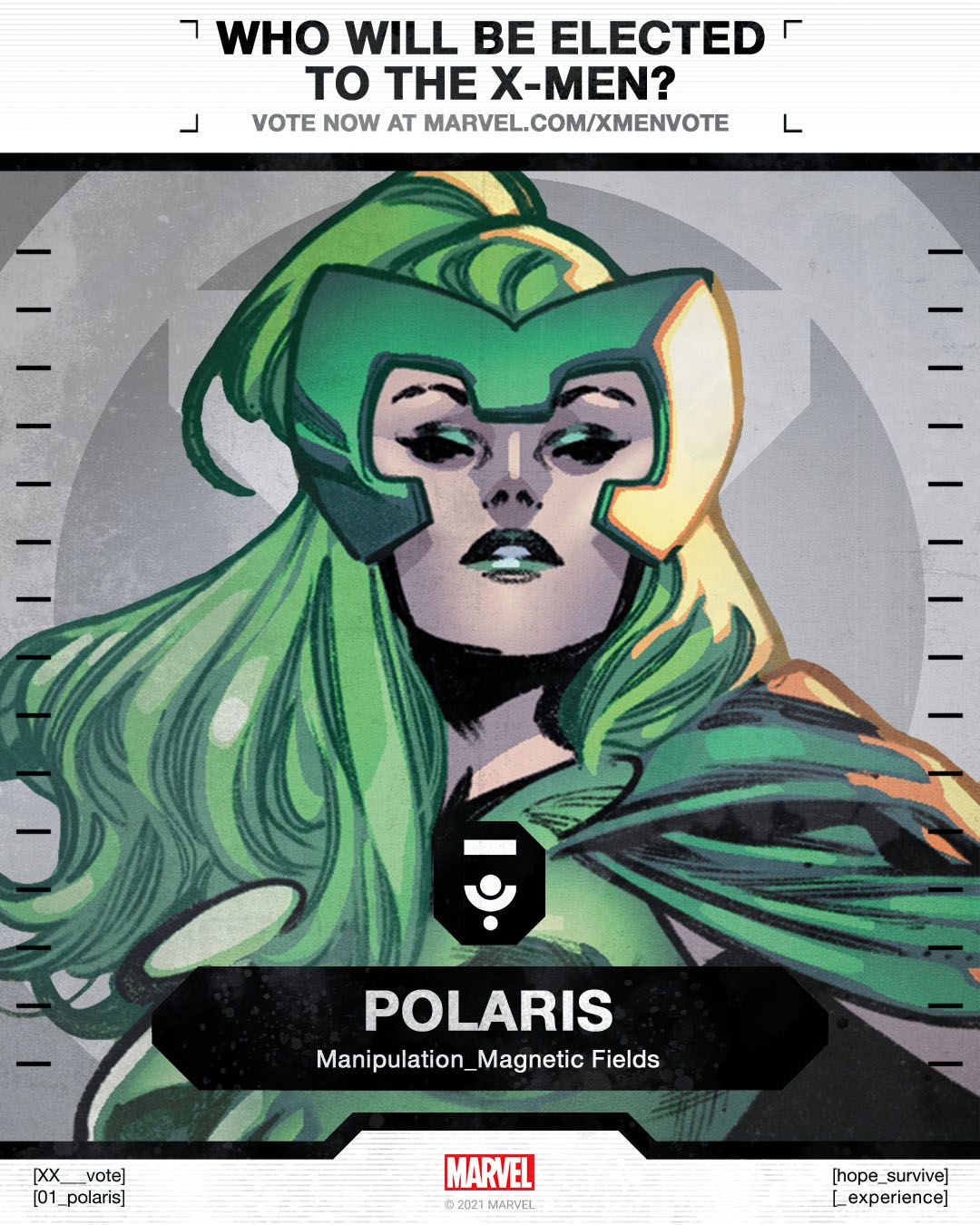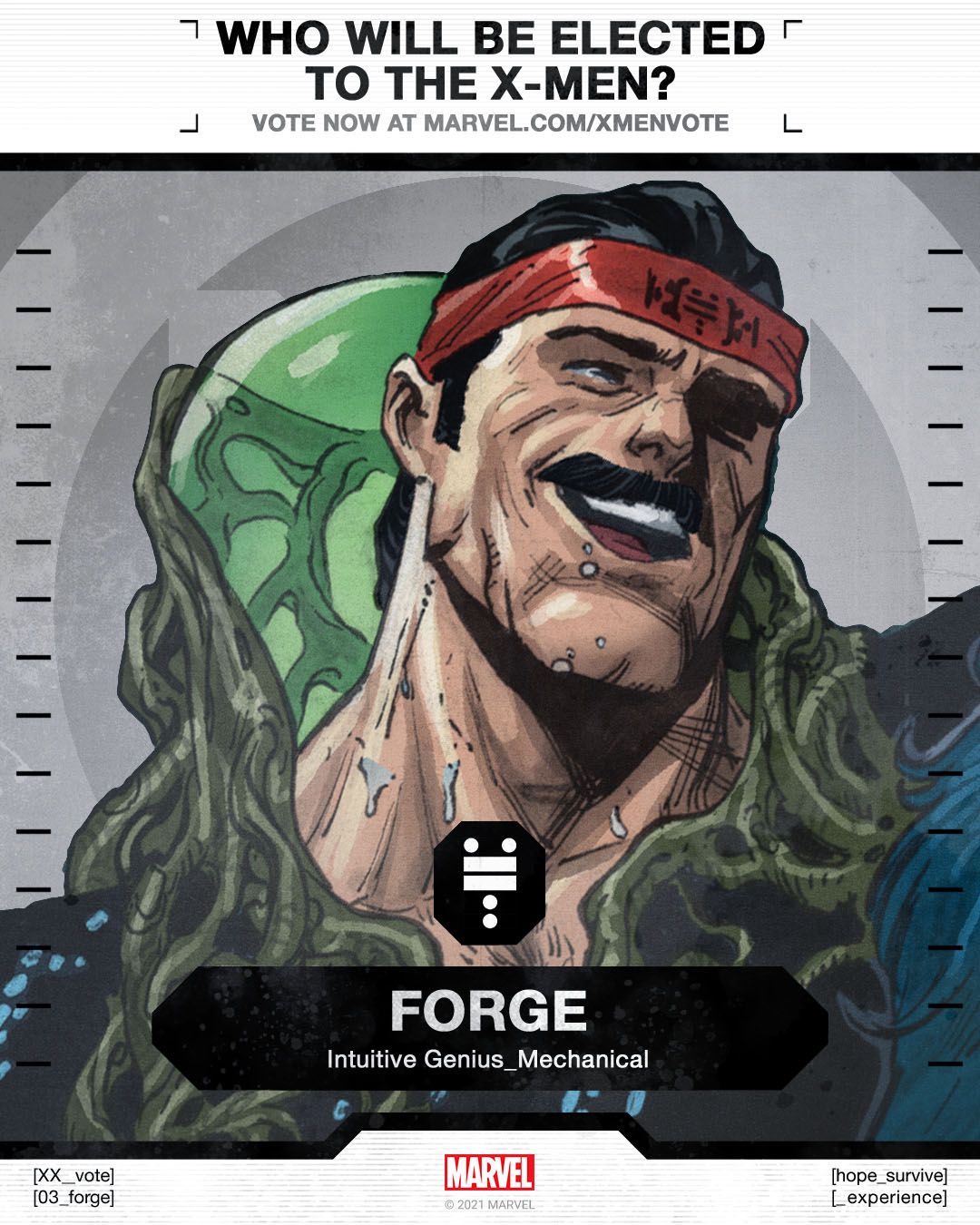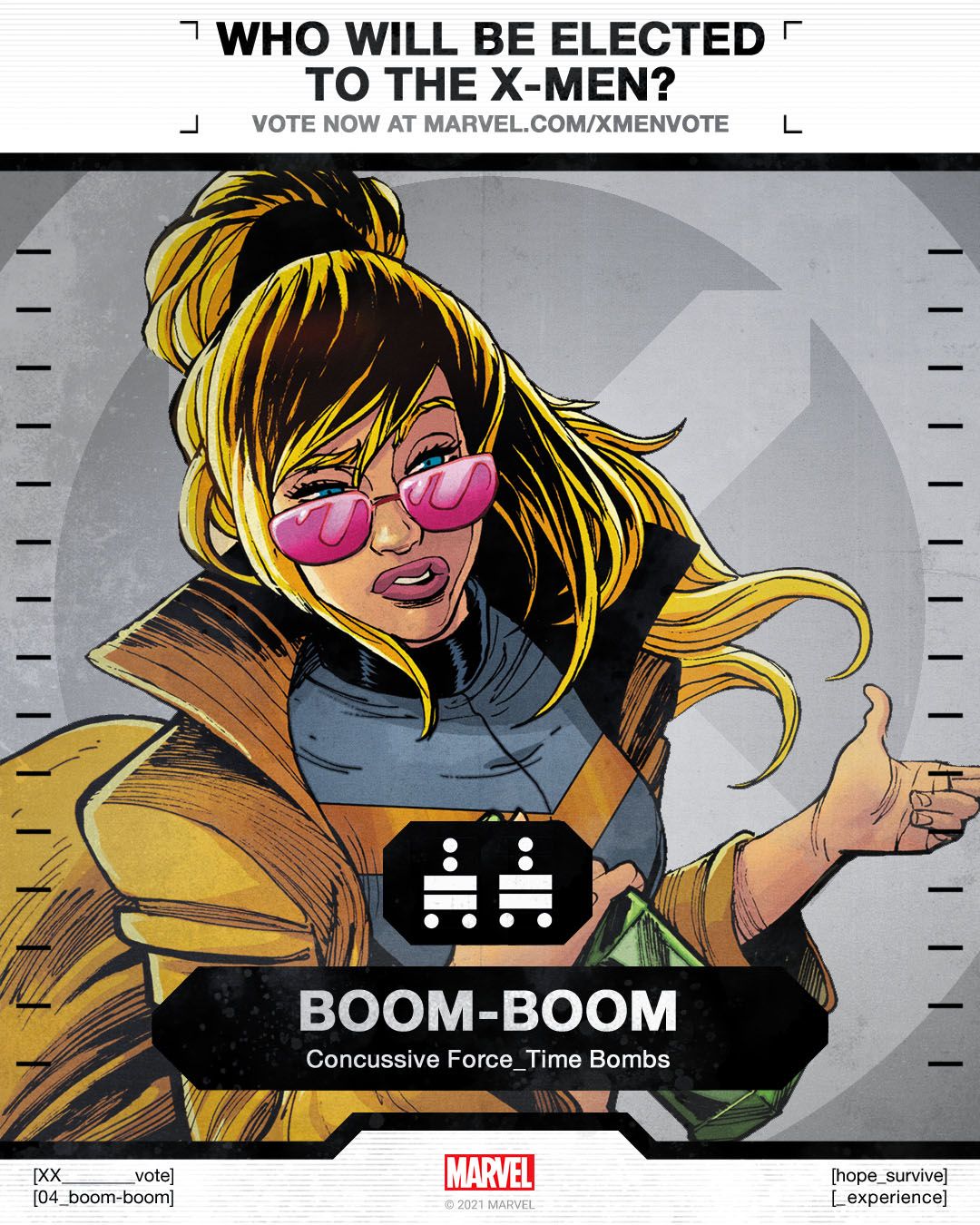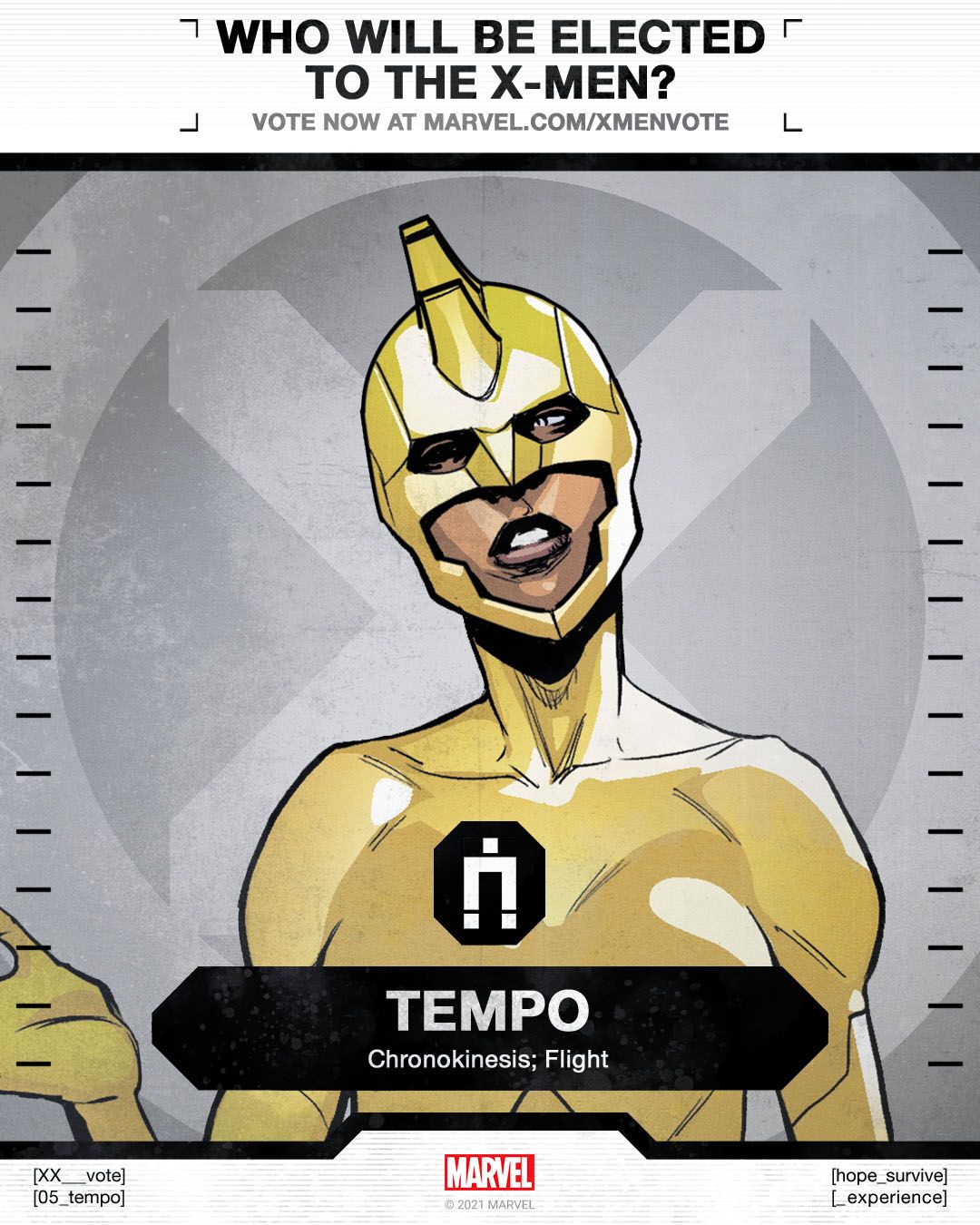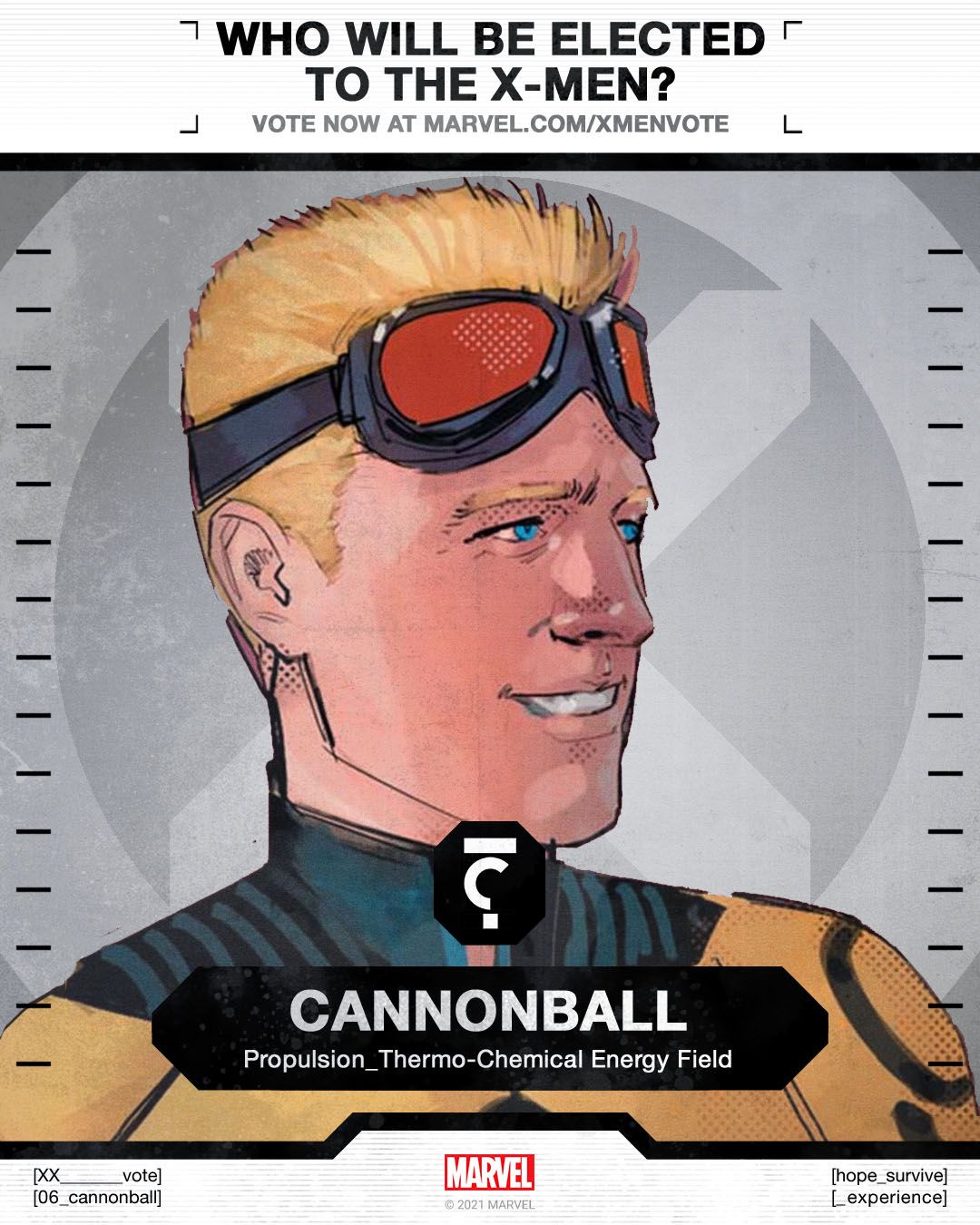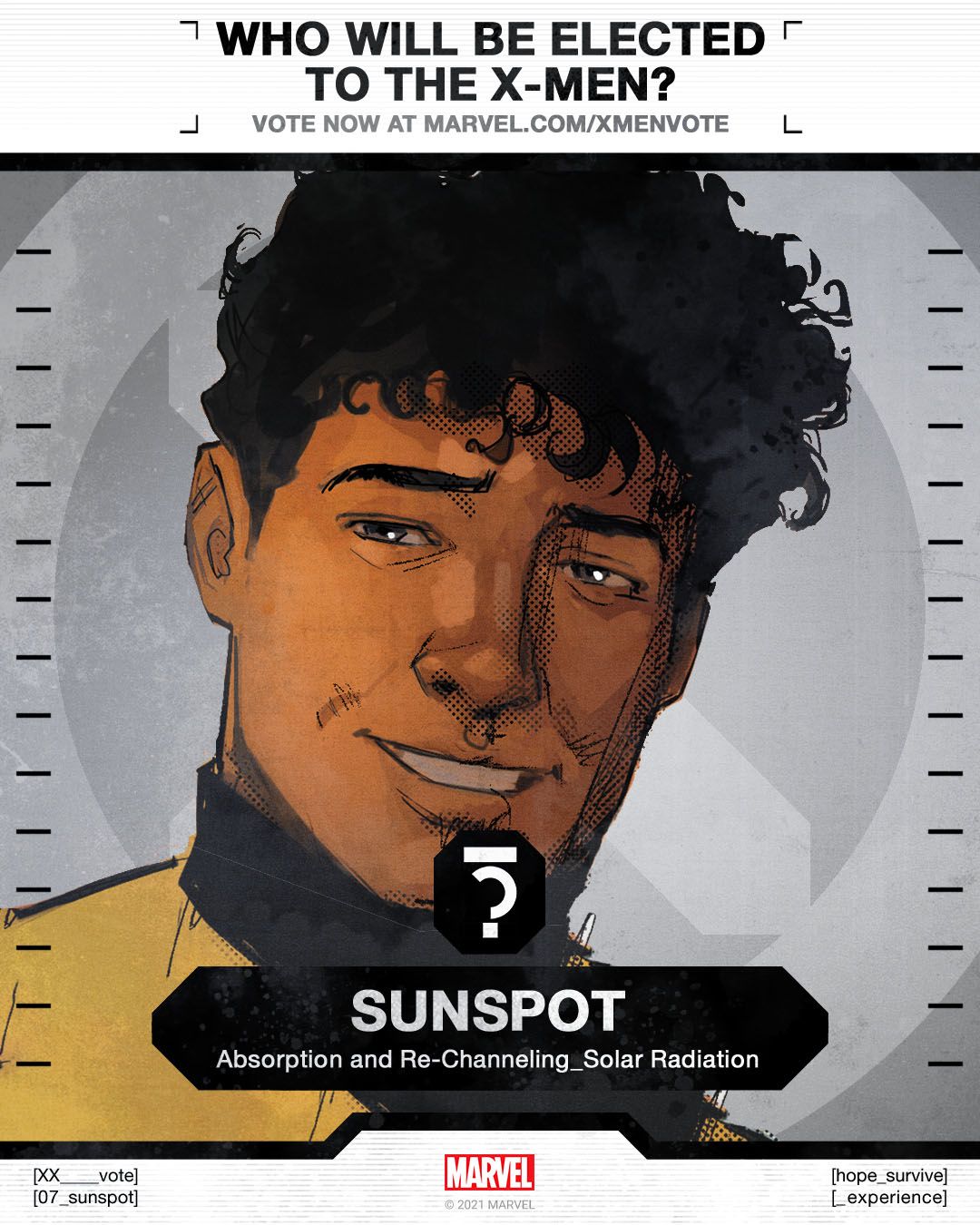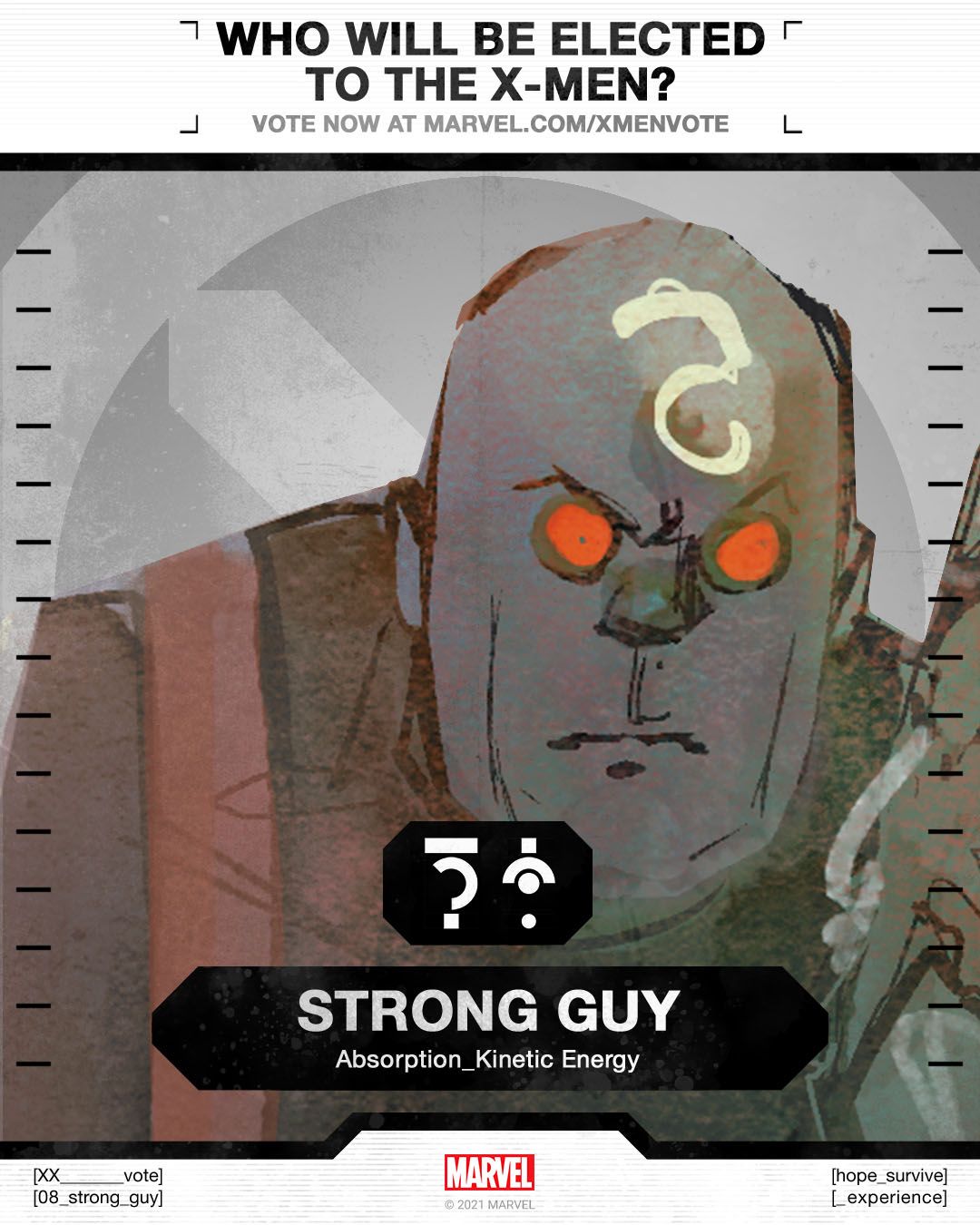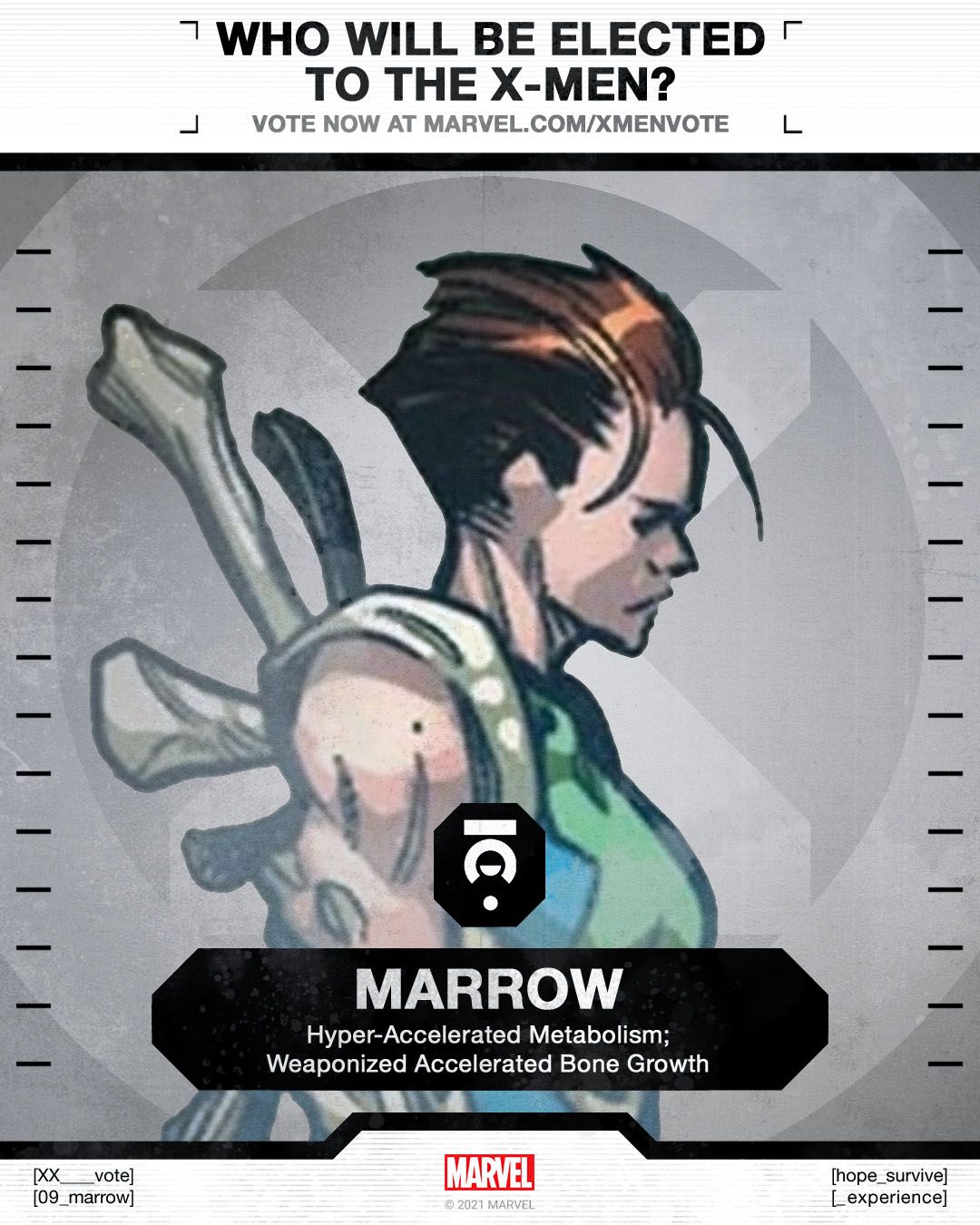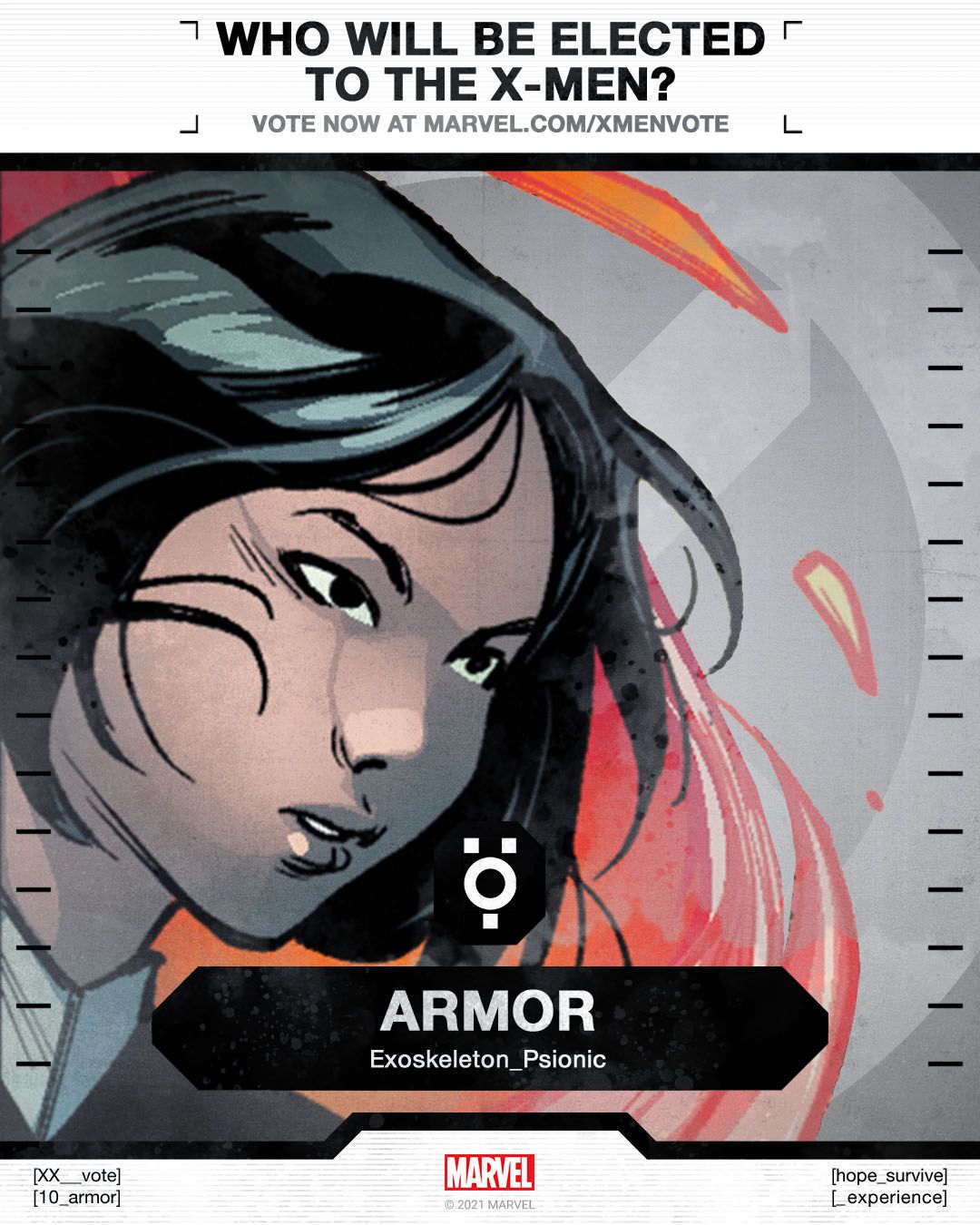 Official voting opens at 12 a.m. ET on Jan. 27 and runs through 11:59 p.m. ET on Feb. 2. Election results, along with the full X-Men team, will be unveiled during the Hellfire Gala in June's X-Men family of books.
The company reiterates that each person can only vote once, so make sure to make your choice carefully. Marvel Insiders who participate in the X-Men election will also earn points to redeem for rewards. Marvel Insiders will also be eligible to enter into the Marvel Insider Drawn into X-Men Hellfire Gala Sweepstakes starting Feb. 3 until Feb. 14 for a chance to attend the Hellfire Gala itself by being drawn into a Marvel comic book. More information on how to enter will be provided in the coming days.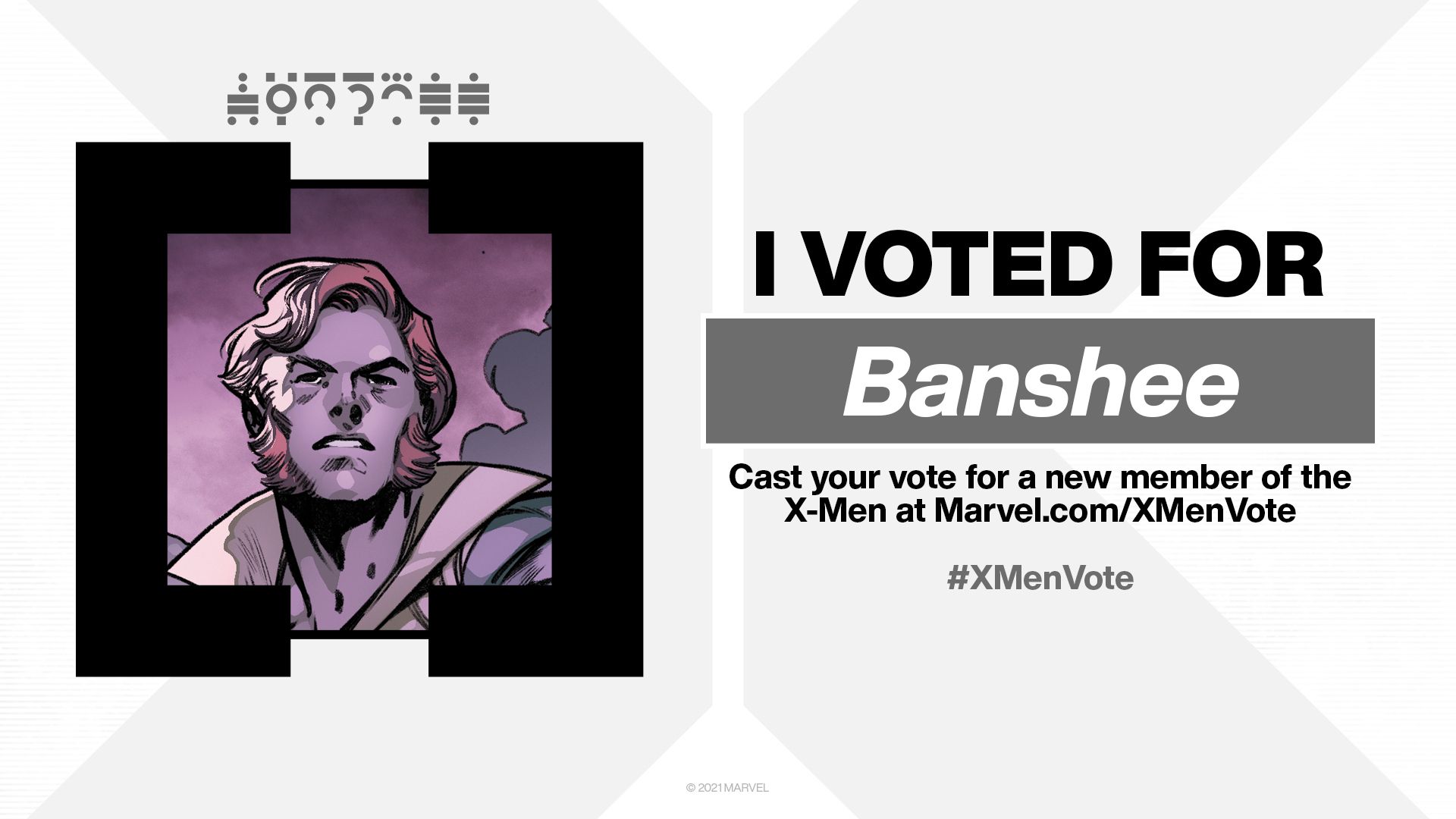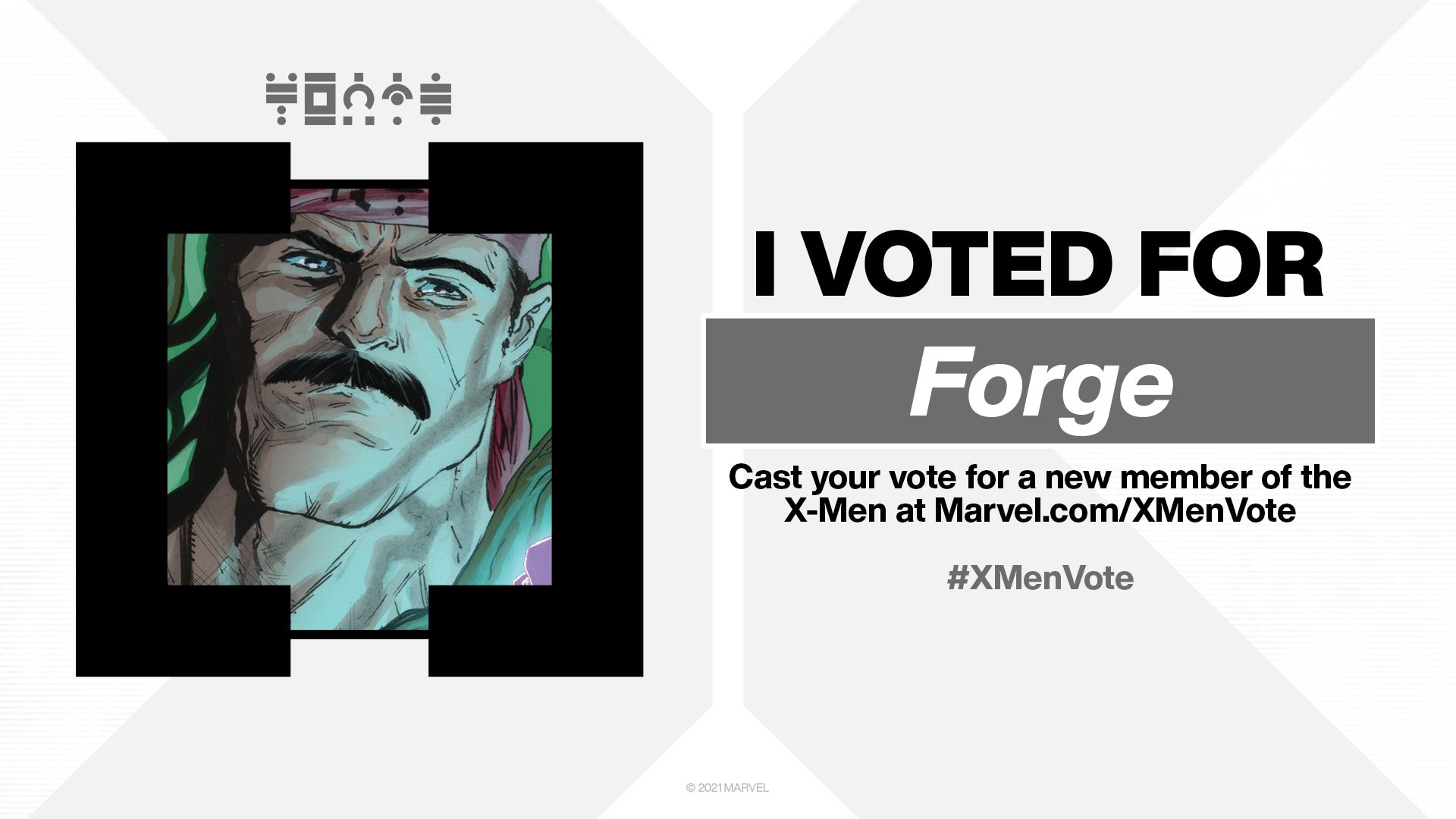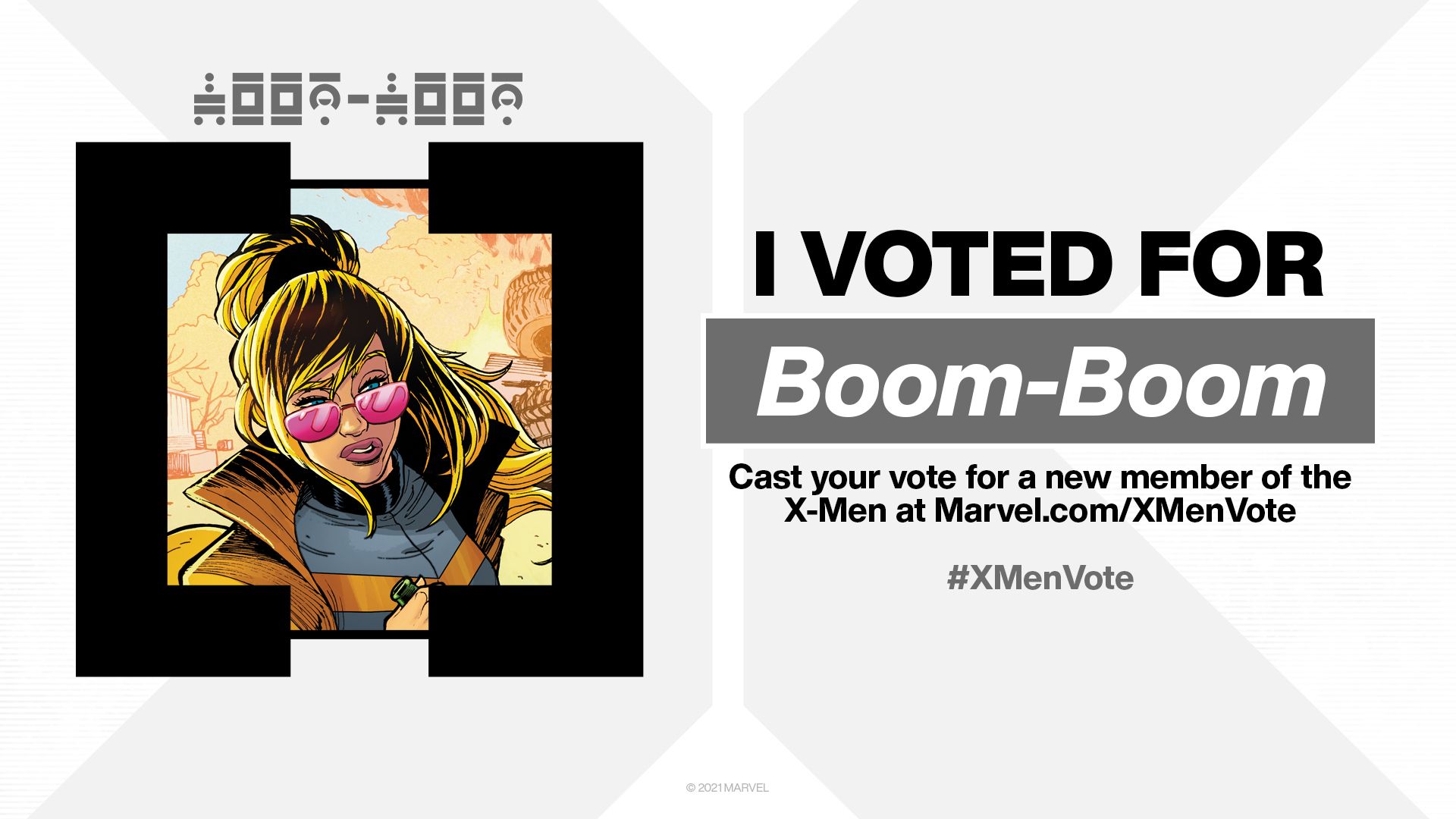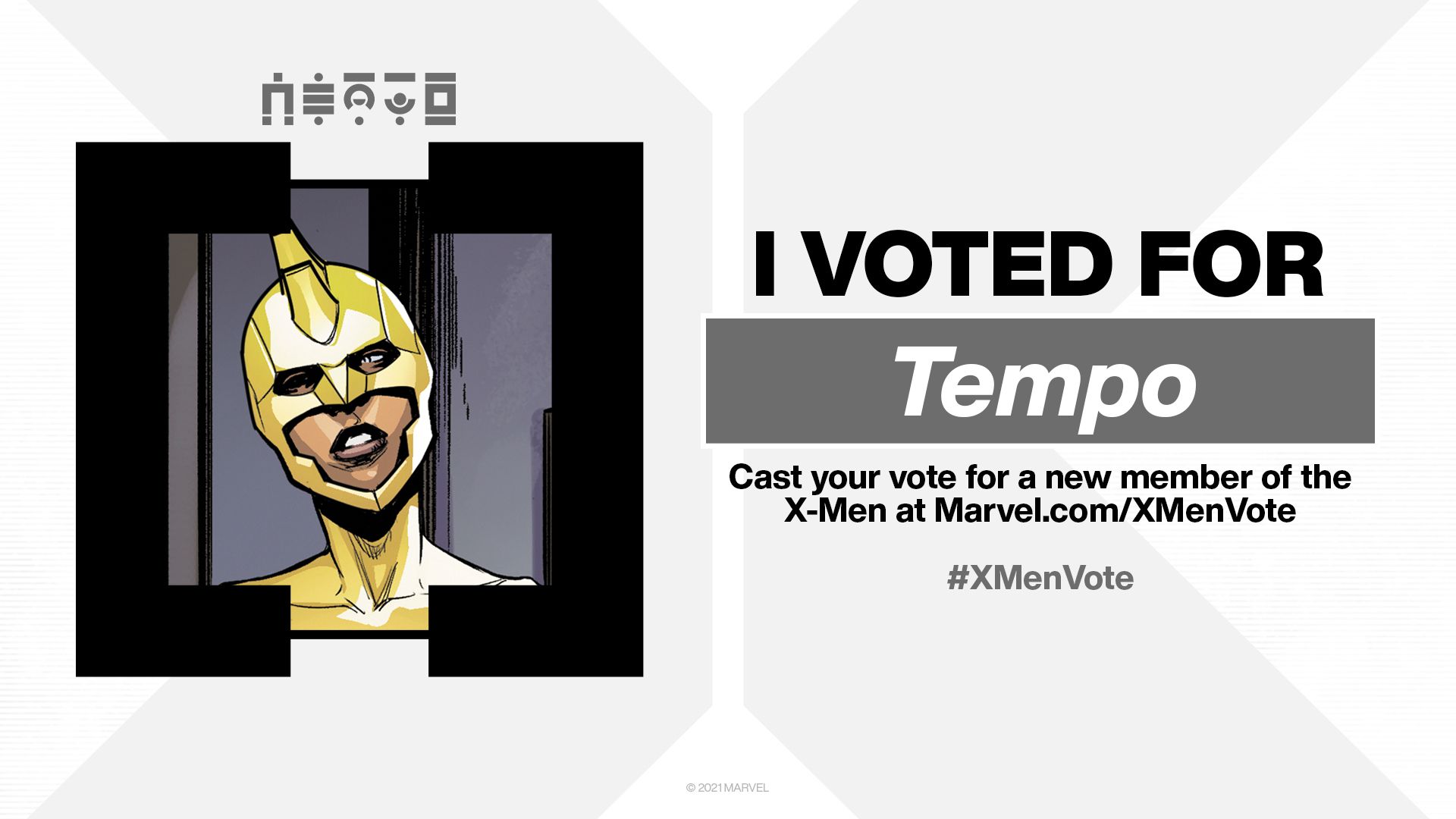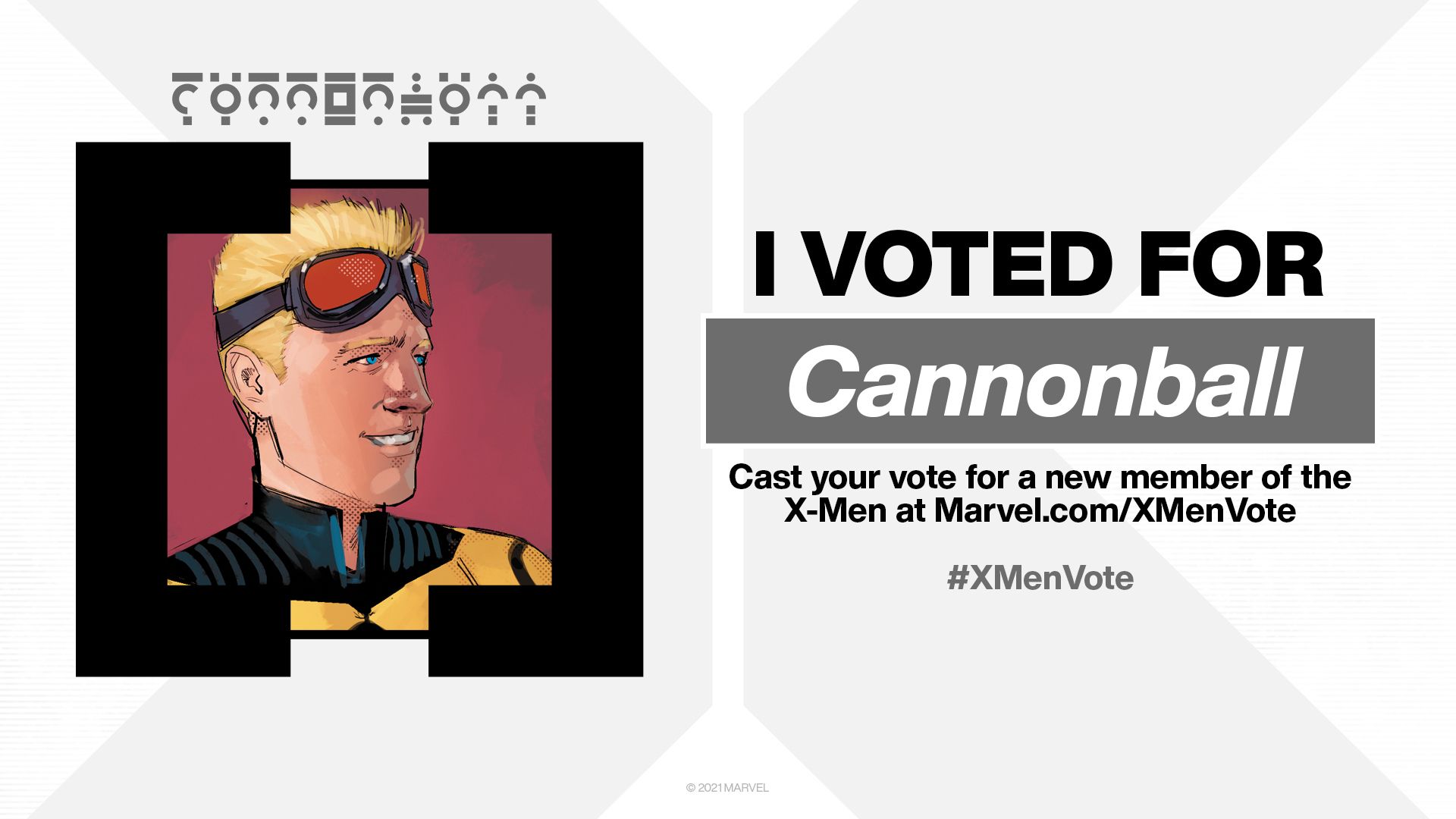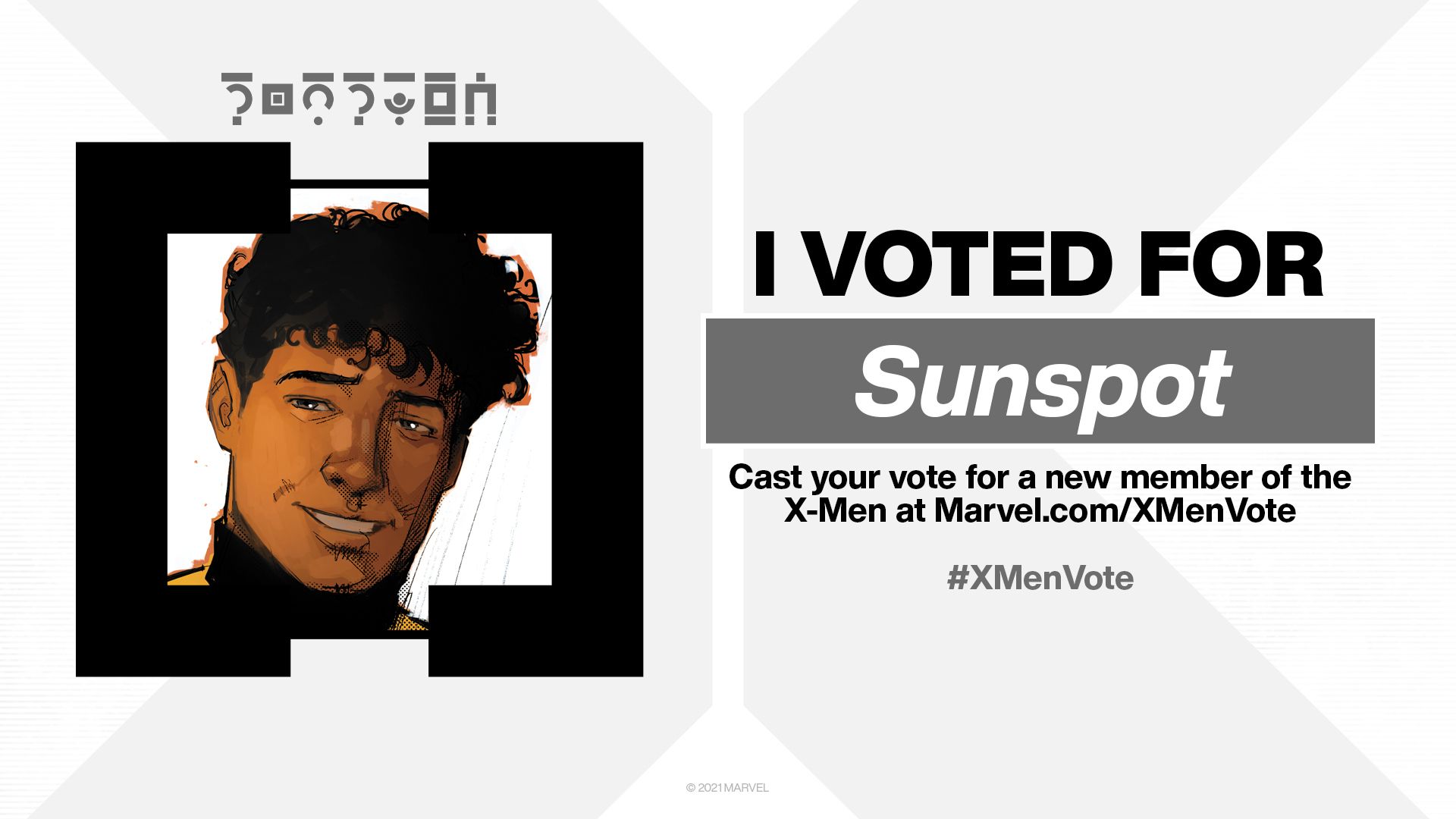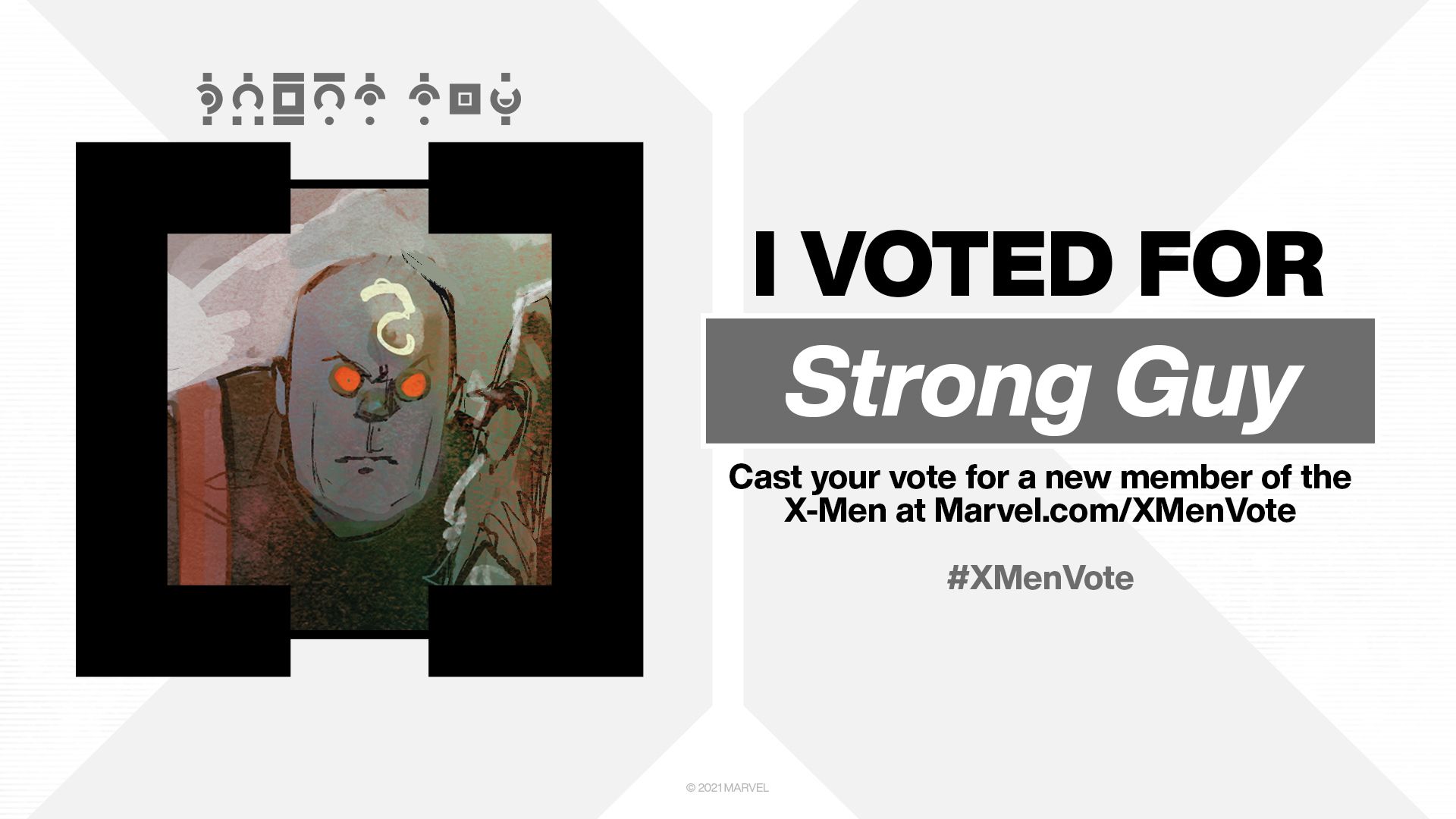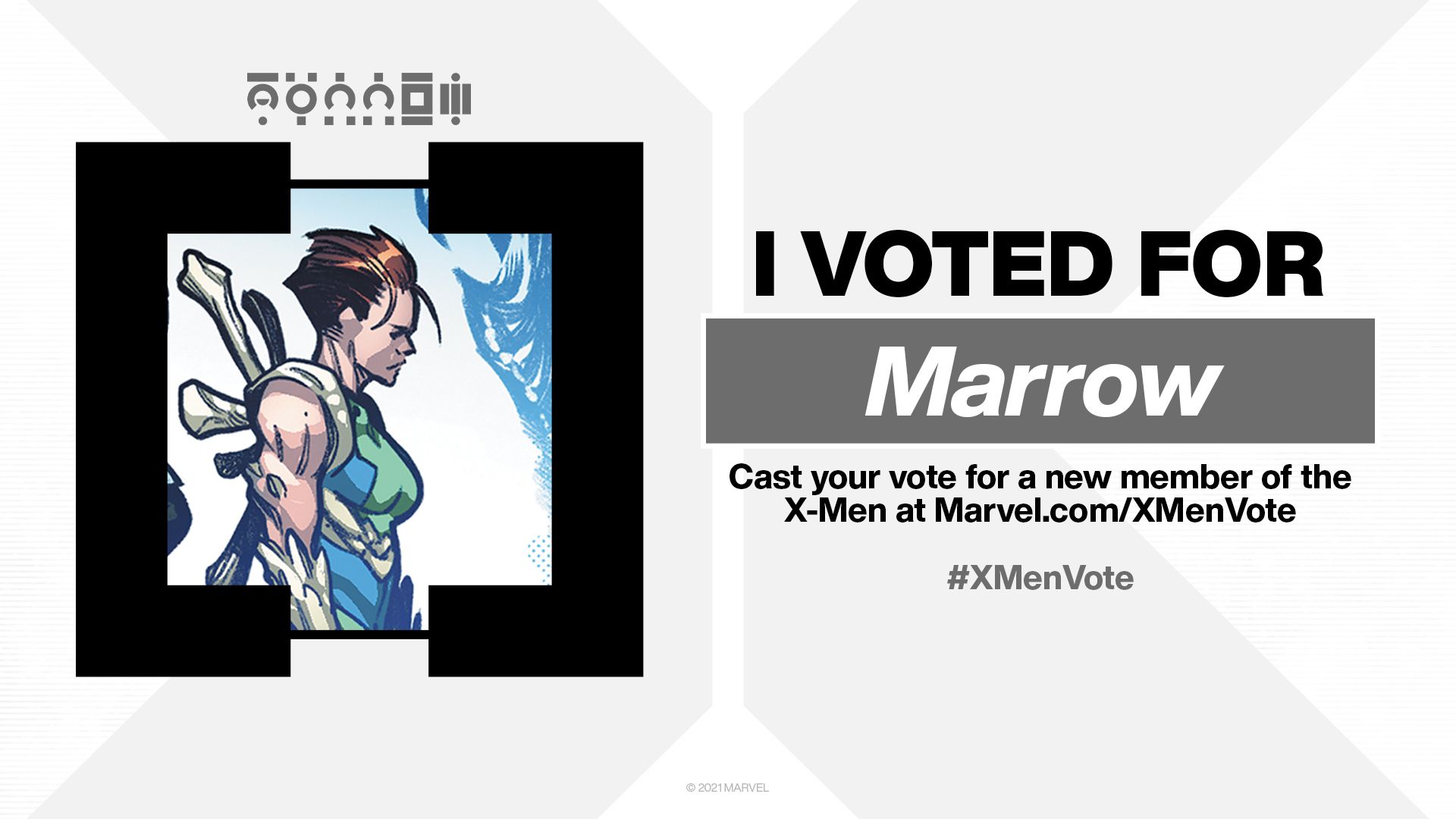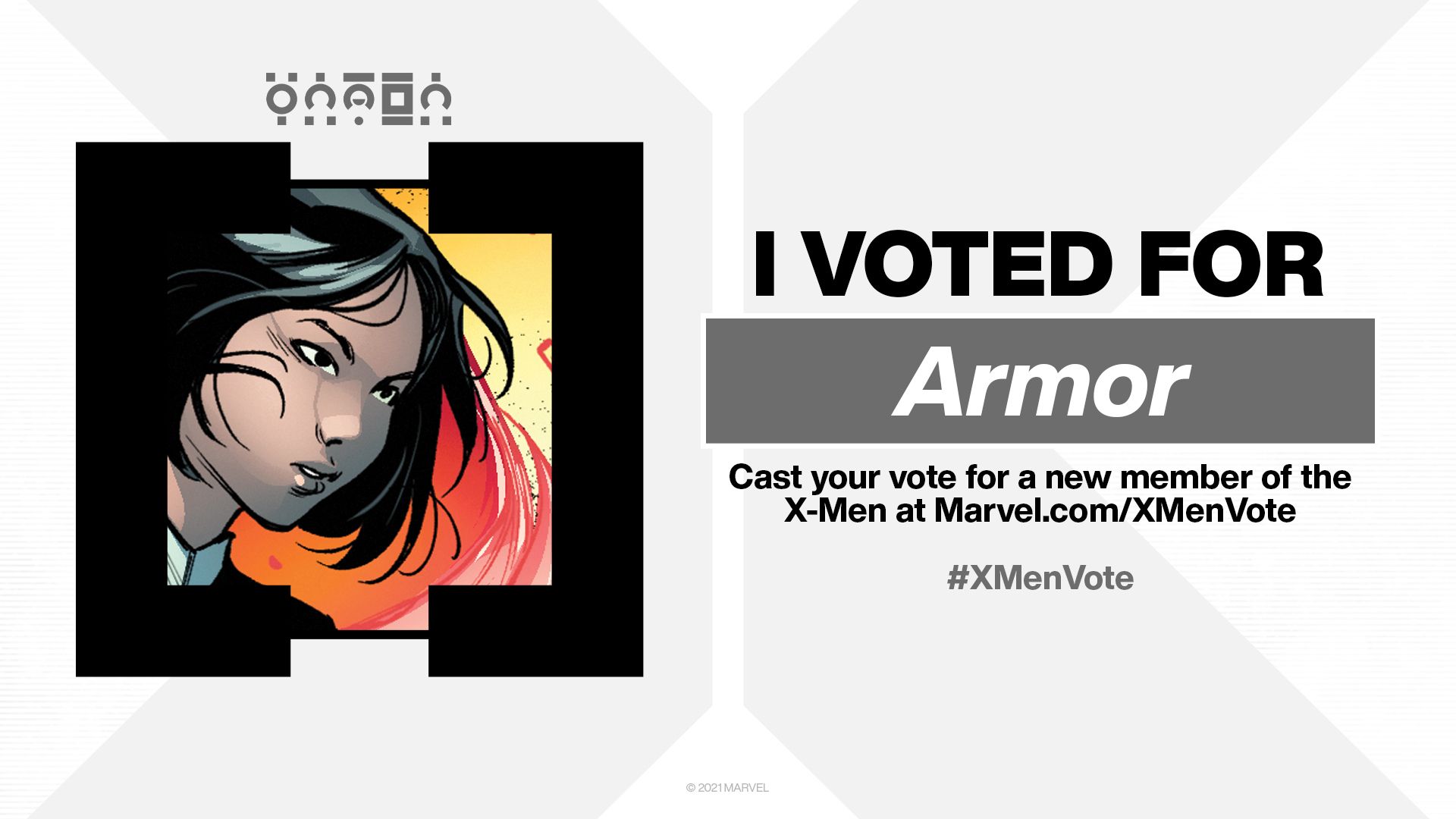 Each X-Man has been a part of various teams over the years, such as X-Factor, New Mutants and even core X-Men teams. Banshee, Polaris, Forge, Boom-Boom, Cannonball, Sunspot and Armor have made numerous appearances throughout the Dawn of X period, with Tempo, Strong Guy and Marrow included as surprising additions to the vote. However, any X-Men fan knows that each character has a dedicated fanbase, so it wouldn't be surprising to see an underdog run away with the voting.
X-Men #16 introduced the concept of the X-Men holding a democratic vote to elect who would represent the people of Krakoa. Jean Grey and Cyclops are spearheading the movement after the fallout from X of Swords, with Jean Grey stepping down from her position on the Quiet Council.
X-Men #17 is currently on sale from Marvel Comics. Fans can vote on the final member of the New X-Men team at marvel.com/xmenvote.
KEEP READING: X-Men's Young Mutants Have Become Hooked on Dying