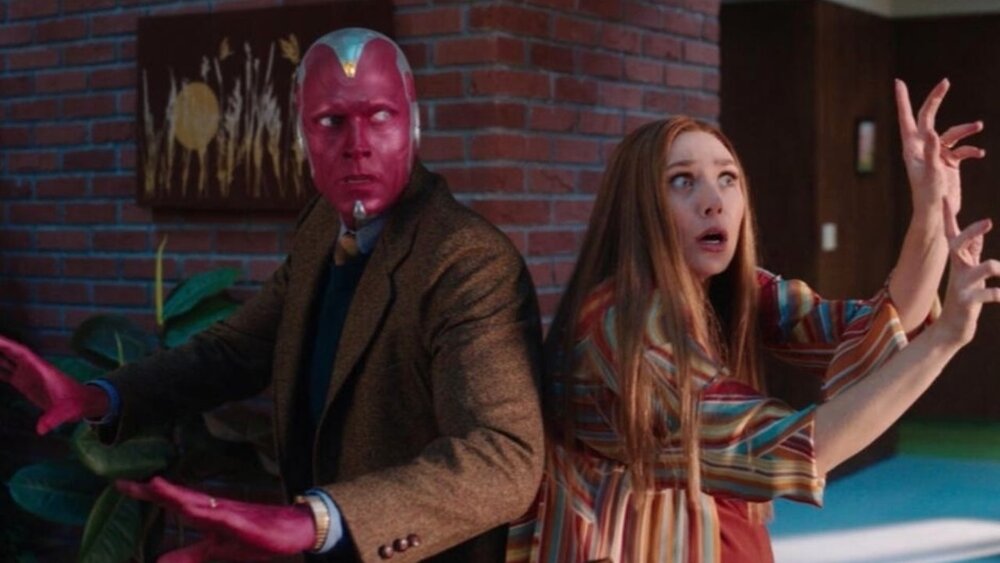 The first three episodes of WandaVision have already aired and they've left fans with a lot of questions that they'd love to have answers to. I've enjoyed the show so far, and while I've seen some fans have shown disappointment, I'm confident that Marvel has some exciting and big things in store as the story plays out. They are just in the process of building the mystery of the TV world that Wanda and Vision are currently in.
One thing we don't know is who the villain of the story will be, and according to Elizabeth Olsen, the story has been designed to make it seem like there's not really a villain at all. In an interview with Elle, she explained:
"Someone said to me when you watch any of these hero movies, you know when the villain's about to show themselves, and you also have an idea of who the villain is. With our show, you don't know what the villain is, or if there is one at all. Wanda is trying to protect everything in her bubble, protect what she and Vision have and this experience. I think everything she does is in response to keeping things together.
She also explained to the press:
"In WandaVision, you don't know who the villain is or if there is a villain, so I think the real drama and tension is the constant tug and pull between the sitcom universe and the Marvel universe – and what was fun… what was really fun was uncovering how much we peel back in every episode.

"If you watch the characters, you start to sense how much they know or are aware of things – or how much they are not aware."
I like the mysterious aspect of the series, it makes things interesting and will keep fans on their toes and guessing what could happen next. The actress goes on to tease what we can expect in episode 4, saying that there's going to be a big shift in the story:
"I think the reason why they show the press the first episodes is because episode 4 is quite a shift. It's a really fun perspective swap and I think a lot gets understood at that moment."
Well, I can't wait to see what episode 4 has in store for us! I'm curious to see what this new fun perspective swap will be. Maybe it will pull back the curtain and reveal what is going on in the real world, outside of what is happening in Wanda's head.
What do you think we'll see in episode 4? Who do you think the villain will be?