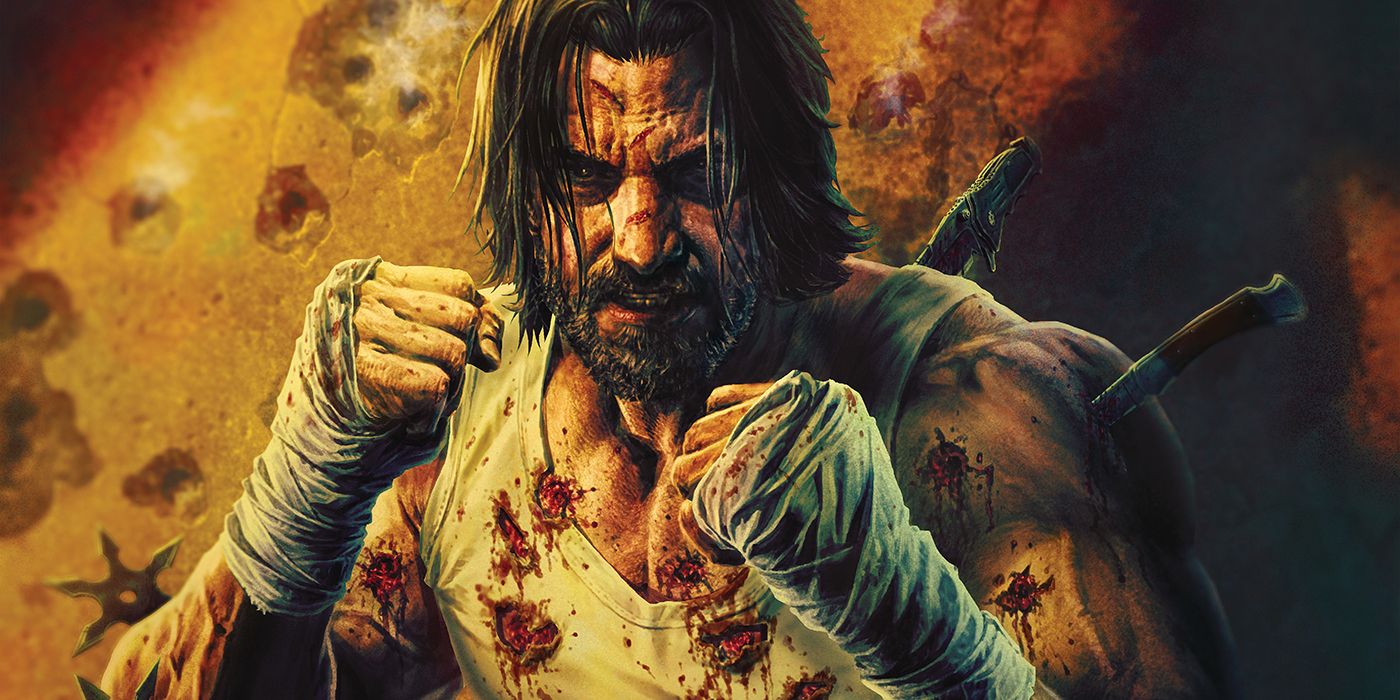 BOOM! Studios has released another variant cover for its upcoming series BRZRKR.
The cover, by Lee Bermejo, features protagonist B in a fighting stance. Knives and shuriken protrude from bloody wounds in his body, though it doesn't seem to deter him. B bears a strong resemblance to actor Keanu Reeves, who co-created BRZRKR and will also co-write it with Matt Kindt. Ron Garney and Bill Crabtree provide art for the series, while Clem Robins serves as letterer.
RELATED: BOOM! Studios' BRZRKR #1 Gets Keanu Reeves-Signed Variant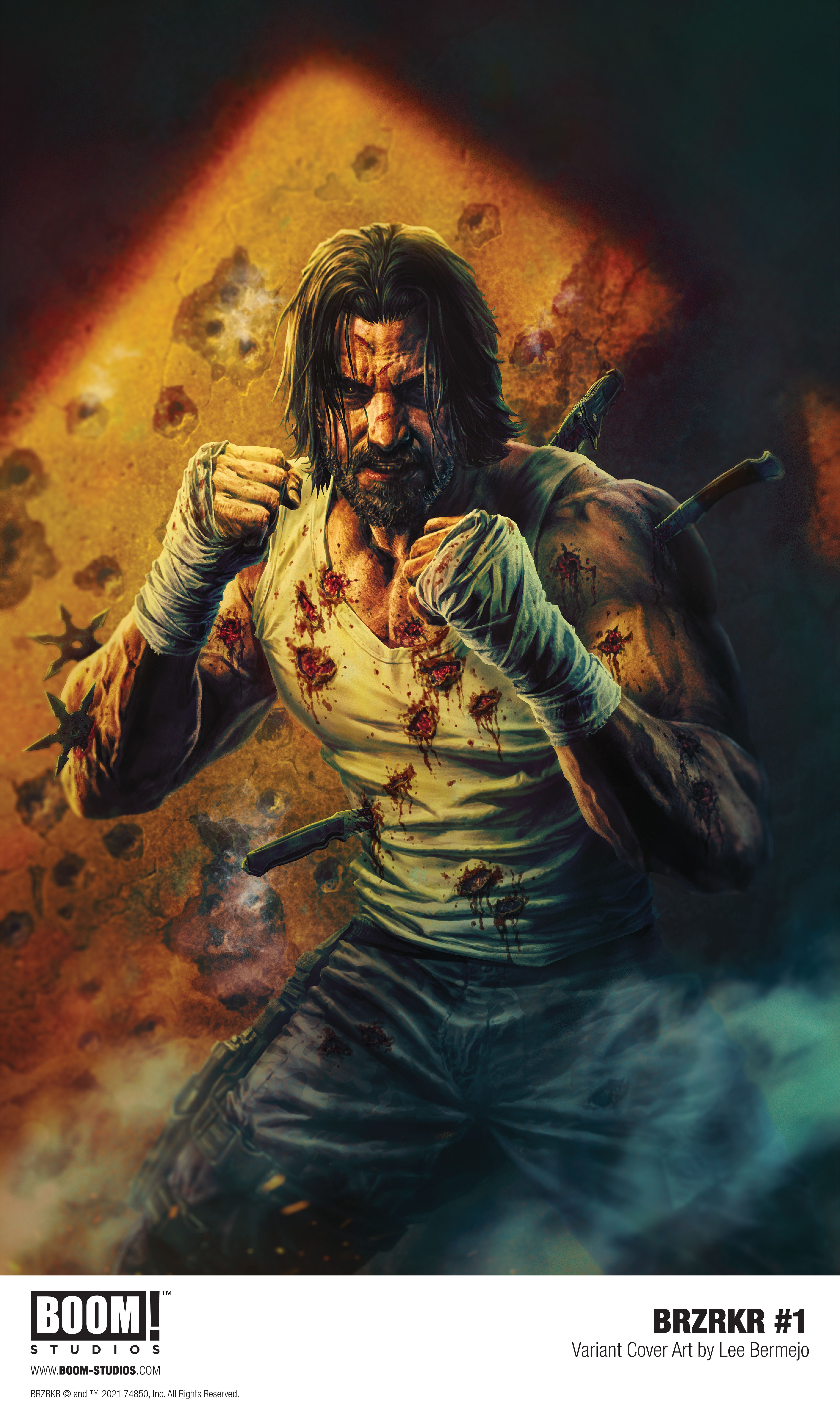 In addition to Bermejo, Mark Brooks (Star Wars: Han Solo) and Dan Mora (Go Go Power Rangers) will also provide variant covers for BRZRKR #1. Jonboy Meyers (Spawn) also provided a variant cover for BRZRKR #1 that's signed by Reeves himself.
Bermejo has provided cover art for numerous comic book series, including titles from Marvel and DC. He also illustrated graphic novels for DC such as Batman: Noel and Lex Luthor: Man of Steel.
BRZRKR is focused on an immortal mercenary named B, who undertakes black-ops missions for the U.S. government while attempting to discover the secret behind his longevity. BOOM! Studios launched a Kickstarter campaign for the hardcover editions of the book, which quickly surpassed its goal. Backers receive collected editions of the entire BRZRKR series, as well as a chance to be written and illustrated in the comic.
The man known only as B. is half-mortal and half-god, cursed and compelled to violence…even at the sacrifice of his sanity. But after wandering the world for centuries, B. may have finally found a refuge – working for the U.S. government to fight the battles too violent and too dangerous for anyone else. In exchange, B. will be granted the one thing he desires – the truth about his endless blood-soaked existence…and how to end it.
BRZRKR #1 goes on sale on Feb. 24 from BOOM! Studios.
KEEP READING: Keanu Reeves Wanted to Use the 'Sad Keanu' Meme in His BRZRKR Comic