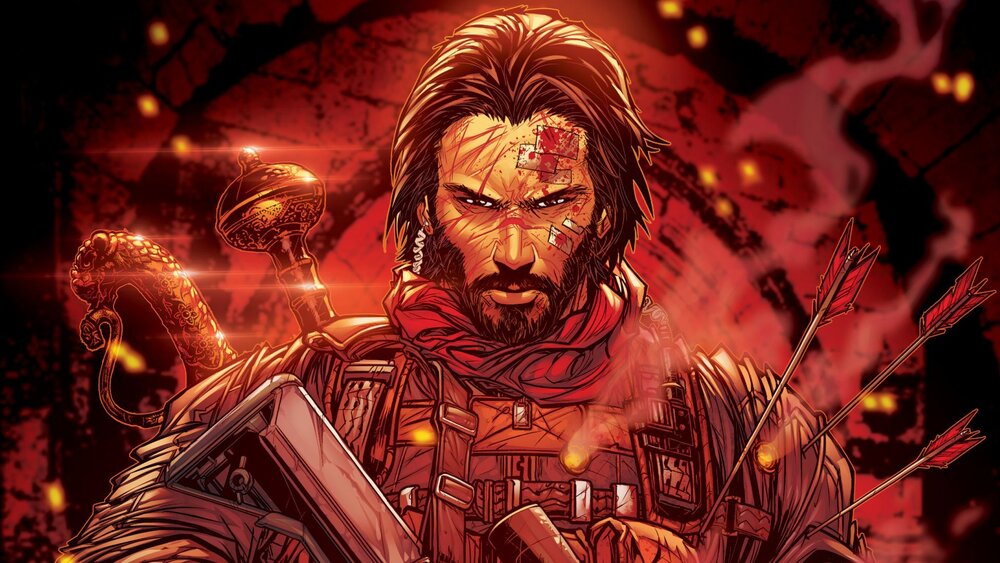 BRZRKR is an upcoming comic series from Keanu Reeves with co-writer Matt Kindt (Folklords), artist Ron Garney (Captain America), colorist Bill Crabtree (BPRD), and letterer Clem Robins (Hellboy), and there are some special covers that have been announced recently. First, a new cover from Joboy Meyers (Venom) was revealed that would be autographed by Reeves and released to local comic shops as a 1-in-1000 incentive.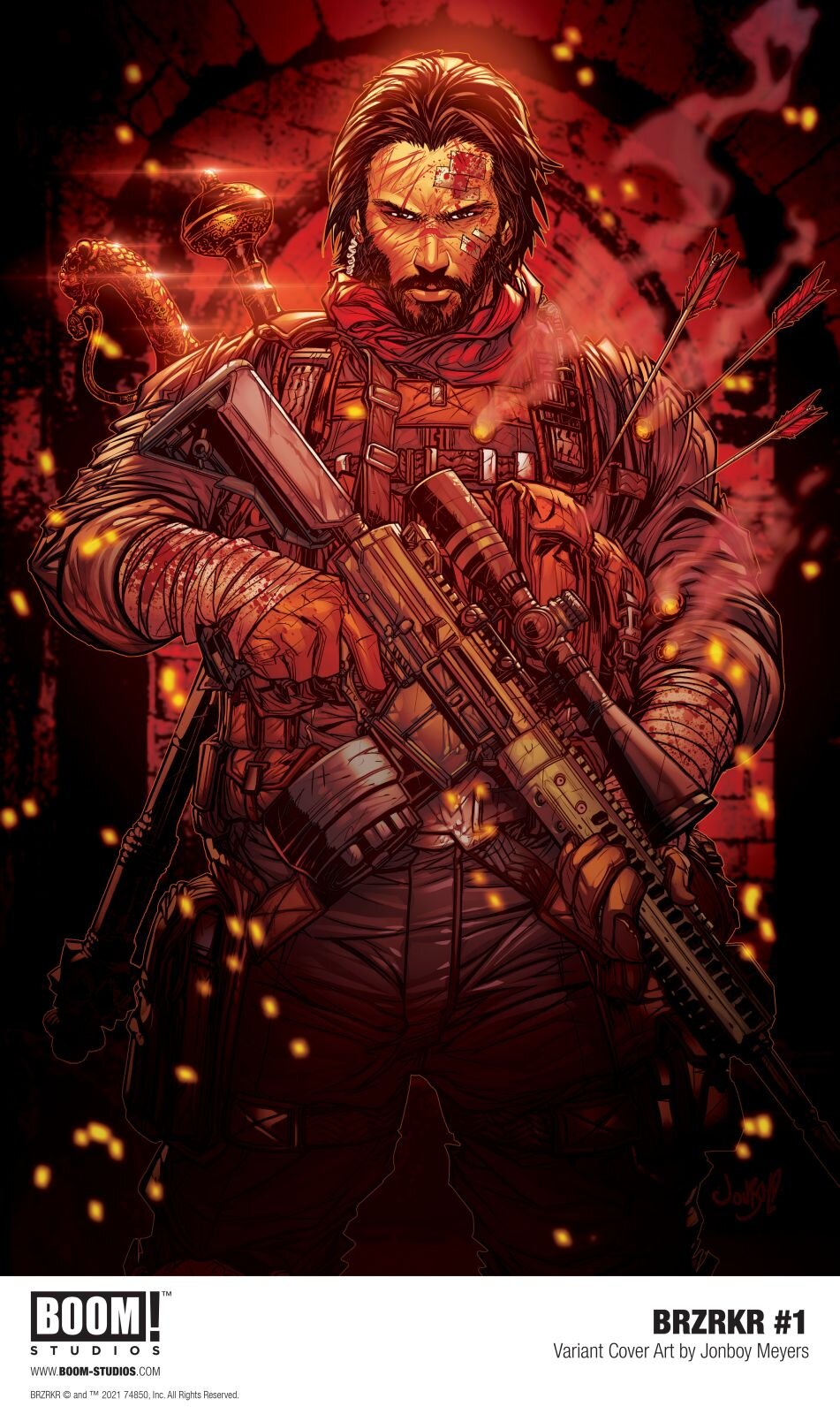 The second cover comes from Lee Bermejo (Batman) and will be available as a 1-in-25 incentive at local comic shops. Meanwhile, an undressed edition that features only the cover art will be available as a 1-in-100 incentive.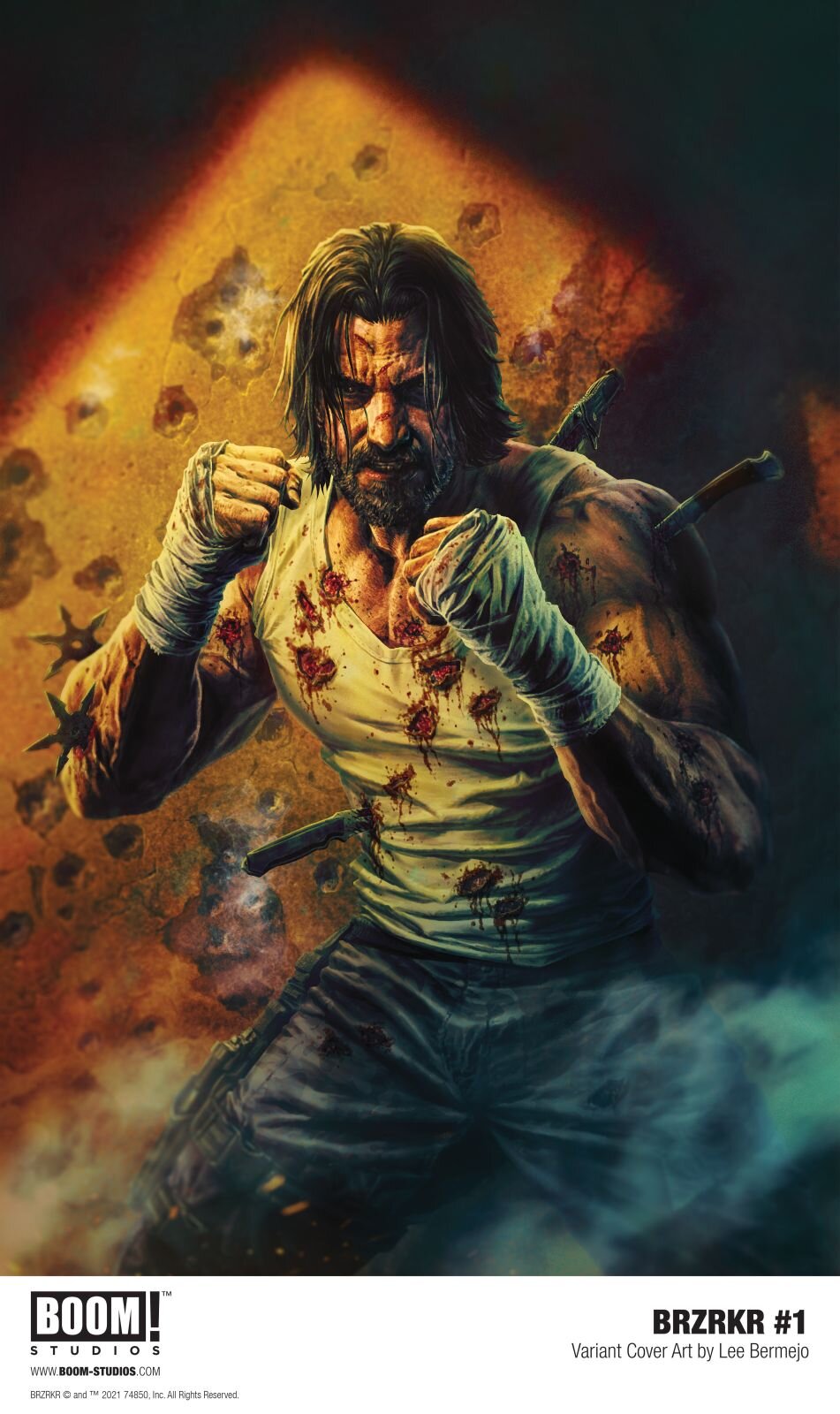 The man known only as B. is half-mortal and half-god, cursed and compelled to violence…even at the sacrifice of his sanity. But after wandering the world for centuries, B. may have finally found a refuge – working for the U.S. government to fight the battles too violent and too dangerous for anyone else. In exchange, B. will be granted the one thing he desires – the truth about his endless blood-soaked existence…and how to end it.
BRZRKR will be a 12-issue series and the first issue will be available on February 24 from local comic shops or digital copies will be available from outlets like comiXology (affiliate link).