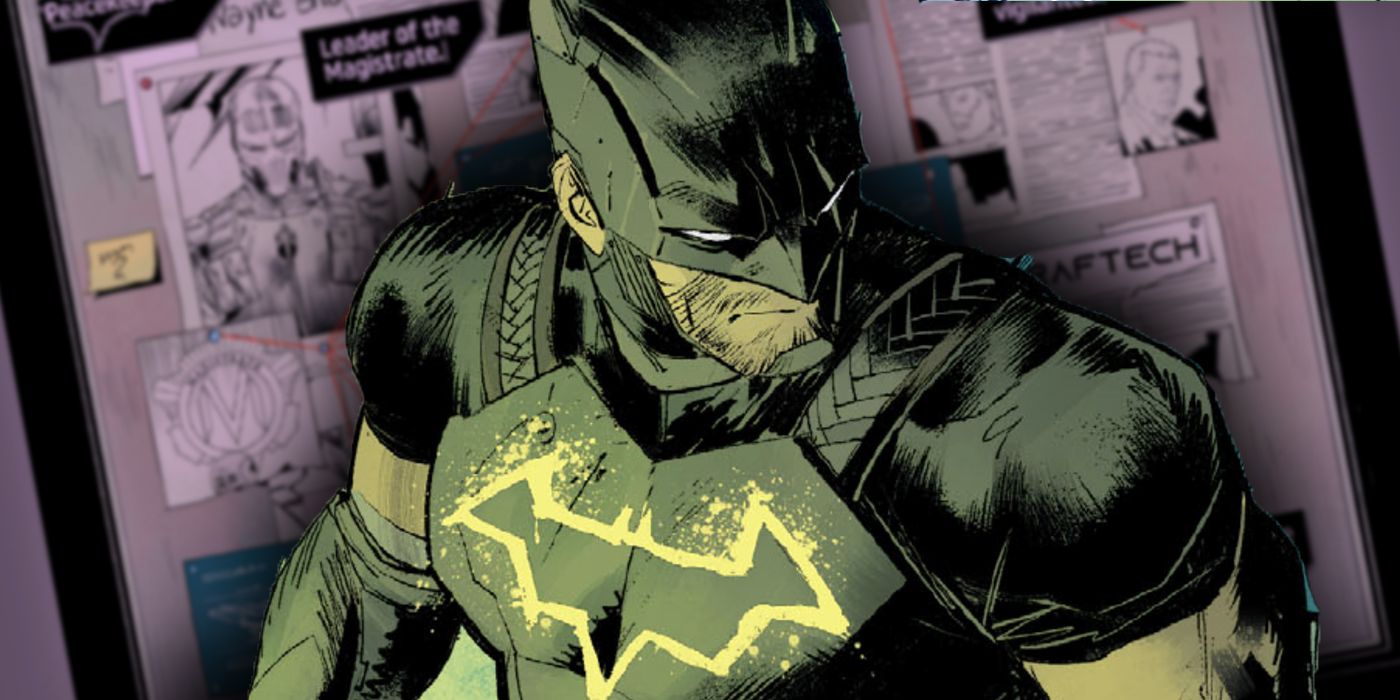 WARNING: The following contains spoilers for Future State: Dark Detective #2 by Mariko Tamaki, Dan Mora, Jordie Bellaire, and Aditya Bidikar, on sale now.
Future State: Dark Detective #1 introduced a Gotham City and a Bruce Wayne who were both incredibly different from the main DC Universe. In this alternate future timeline, the city is now policed by the Magistrate, a military-like organization that includes foot soldiers, Peacekeepers, and robotic enforcers, who all have the goal to hunt down masked vigilantes. As Batman, Bruce Wayne was one of the Magistrate's primary target, and he was nearly killed by Peacekeeper-01. Now believed dead, Bruce has suited up as a Dark Detective, and he's intent on taking the Magistrate down.
Bruce's crusade is now a far cry from what it once was: he barely has a full suit, and he has very few weapons and gadgets to help him. And, as we see in Future State: Dark Detective #2, his base of operations is certainly no Batcave.
RELATED: Nightwing And Future State Batman Just Set Up A NEW Dynamic Duo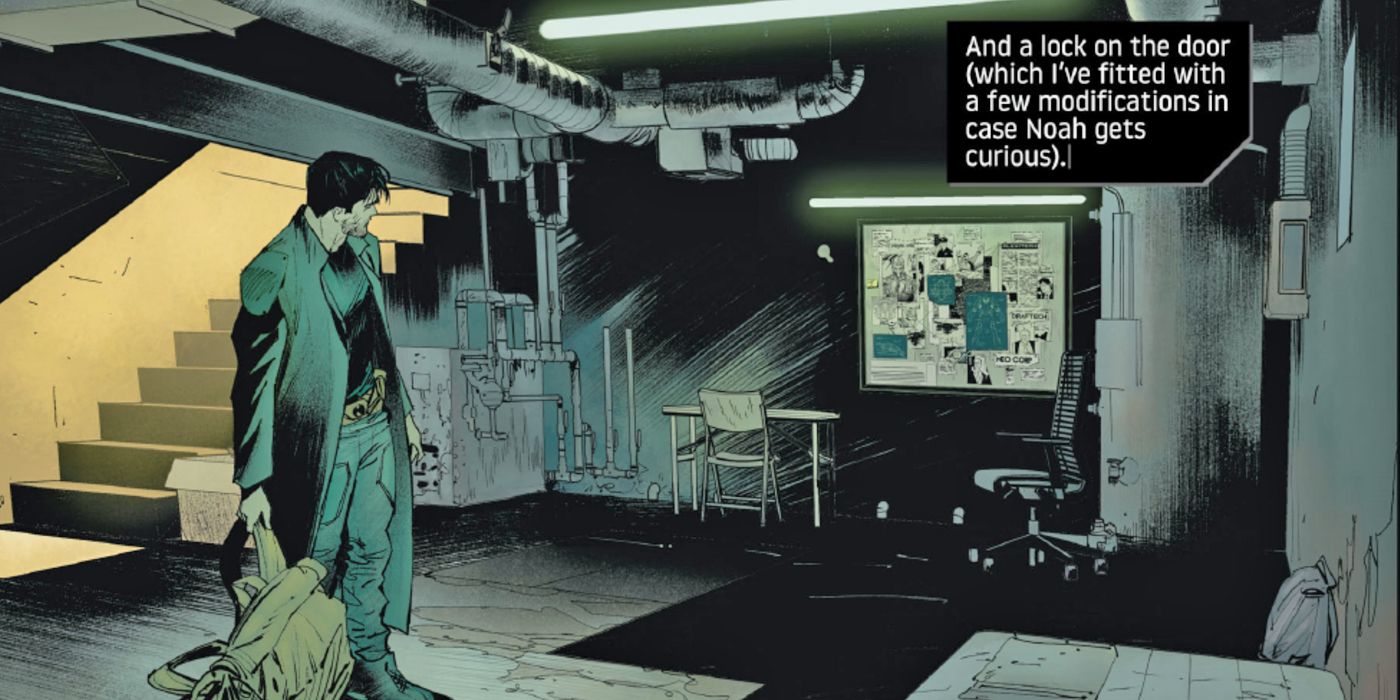 Dark Detective #2 sheds some light on what happened the night Bruce Wayne was shot by Peacekeeper-01 in the past, while showing the vigilante's continued efforts to take down the Magistrate in the present. After taking out a few of the organization's Cybers in a warehouse, Bruce dresses back into his civilian clothes, and he heads home. Only, he doesn't live in the sultry, spacious Wayne Manor anymore. Now, Bruce is believed dead, and he has no more money to his name. He is in hiding, and he has to keep the lowest of profiles if he has any hope of accomplishing his new goal. Dark Detective #1 showed a futuristic Gotham City filled with multicolored lights and sleek buildings, something that appeared to be lifted right out of Blade Runner. But that's not all of it. There are still some places where Gotham looks like the darker, grimier city fans are familiar with — a place where Bruce Wayne now lives.
To keep away from the Magistrate, Bruce has found a place to live that doesn't require bio-scans or any other type of identification: a basement he rents from a paranoid old man named Noah. This basement isn't just Bruce's home, it also doubles as his Batcave. Technically, it's still underground, and it's dimly lit, which keeps at least part of his base of operations' qualifications. But that's pretty much where the comparisons end. Now, he has nothing but a board and newspaper clippings to solve his case. There are a small desk and a chair, a minuscule bed, and a whole lot of pipes.
RELATED: Wonder Woman's Immortal Future Introduces DC's King In Black
Once, the Batcave was home to an advanced computer system with multiple screens, a veritable collection of vehicles of all shapes and sizes, of armored suits and weapons and trophies from past cases. Now, Bruce is lucky if he has electricity, and all that he has to further his mission are pieces of red string and part of a suit that fits in a duffel bag.
It's a different era for Bruce Wayne. He no longer has all the equipment and resources to protect Gotham City. But that doesn't mean he will stop. His Batcave, like everything else, may be a major downgrade but it highlights his resolve. As long as he's standing, he'll keep fighting for his city, no matter what is at his disposal, whether that is a huge underground cave, or a dust-ridden basement.
KEEP READING: DC's Future State Unveils A SHOCKING New Justice League